Our Featured collection: Travel Tumblers!
WHY WE LOVE THIS COLLECTION
Our Travel Tumblers make ~GREAT GIFTS!~
Maybe it's the city where you grew up--or maybe it's just your favorite place to visit. Why not show your love and pride in the place that means so much to you? And, do it with an eco-friendly insulated tumbler to keep your drinks warm or cold.

Be sure to check out our collection of TRAVEL TUMBLERS to take along your favorite beverage and keep it cool (or hot!) We feature many major towns and cities in the US--find your favorite!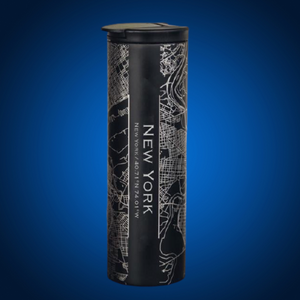 OUR MISSION
There are a million things you can buy online. The hard thing is finding what you want. Our mission is two fold:
1. To provide you with things that you'll love
We carefully curate our collections of clothes, accessories, decor and pet items. Consider us that friend with really good taste who is a great shopping partner. We won't steer you wrong.
2. To do it in a responsible way that makes you feel good about your purchases
There is a lot of waste in the fashion industry with overly-trendy pieces that look dated in a matter of months. We don't support fast fashion. Style can be sustainable. We work with eco-conscious manufacturers wherever possible. But our main focus is to provide you with items that you'll want to keep and use for years—classic wardrobe staples and accents that give you individuality without being basic.
Find out more on our About Us page.
Testimonials
The FRESNO shirt has already become one of my favorites."

MIke C.
I got my tops today. I really like the material and the shape of them. Very comfortable and stylish."

Ann V.